Responsibilities:

Branding, Web Design, Web Development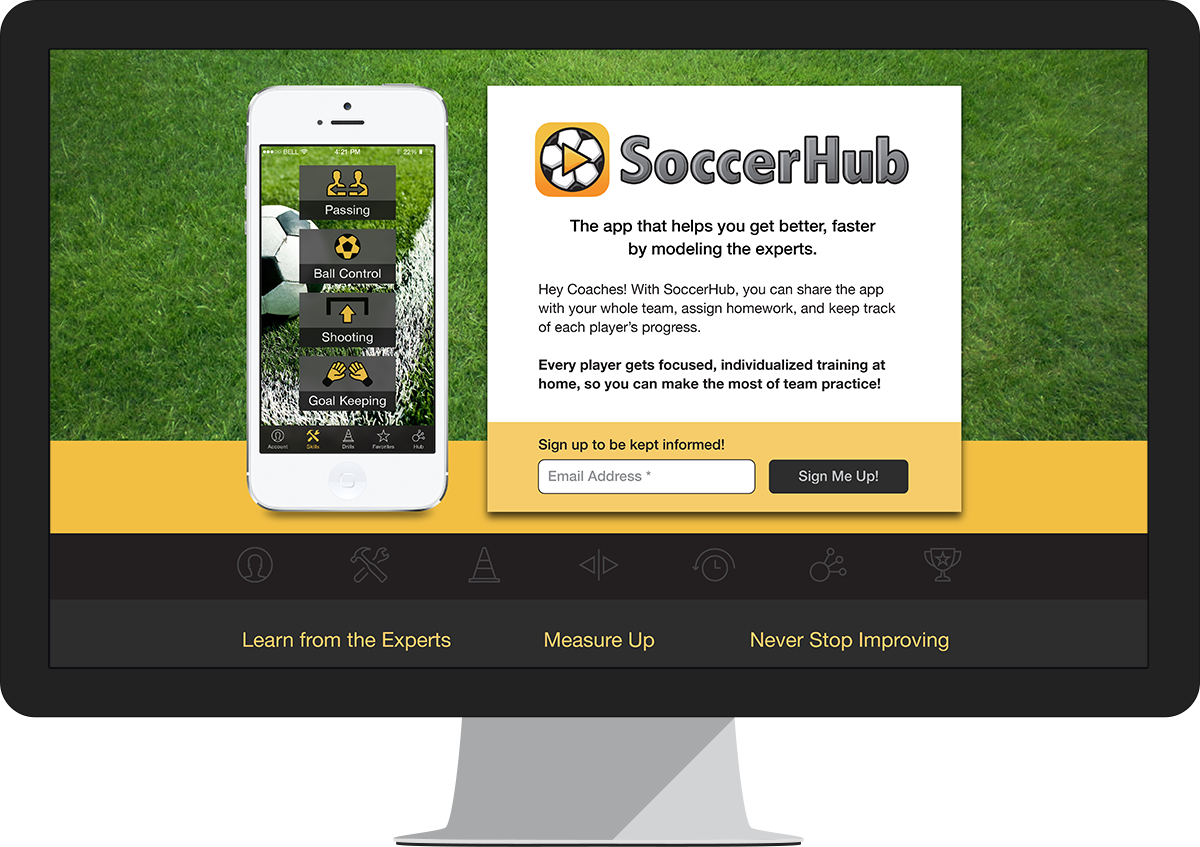 To keep people informed about the app as it was being built, I designed and coded this (responsive) launch site. The live site is still available at 
SoccerHubApp.com
, but the client was doing this as a personal project and the app never saw the light of day.
I developed all aspects of these screens: the logo, color scheme, iconography, and copy.